Sage X3 delivers the flexibility you need to manage your production processes, from planning and scheduling to quality control so you can get to market quickly and efficiently. Download the capabilities guide to learn more.
Sage X3 delivers robust single and multi-level bill of materials (BOM) management to ensure the highest levels of product consistency, quality, and collaboration.
Multi-bill of materials (commercial, production, sub-contracting, etc.)

Current bills of material

Product and bill of materials change management

Version number management (major and minor version)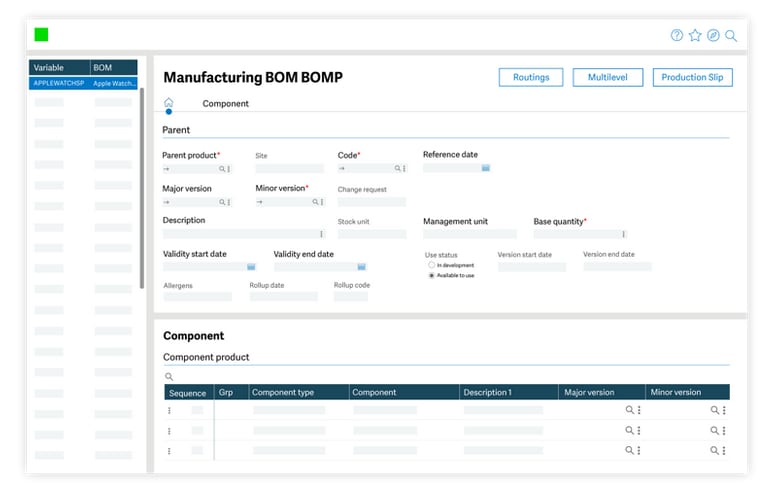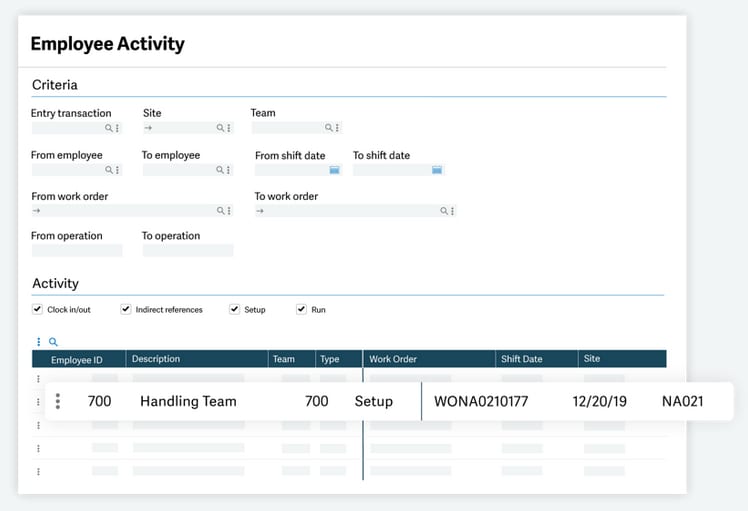 Sage X3 empowers you to prioritize, track, and manage all aspects of your production leading to improved planning, scheduling, and costing.
Direct labor (setup and run)

Indirect labor (breaks and indirect time)

Multitasking (synchronized or unsynchronized)

Time and attendance (clock in/out)

Indirect time entry (clock in/out)

Break time entry (clock in/out)

Shop floor tracking workbench
Sage X3 provides the tools and workflow capabilities needed to maintain and retain the highest quality standard, including proactive monitoring through complete product traceability.
Batch and sub-batch number management

Stock status management: accepted, rejected, inspected

Re-inspection date management

Stock sub-status management

Quality control record creation

Quality control procedures with analysis request

Upstream and downstream traceability management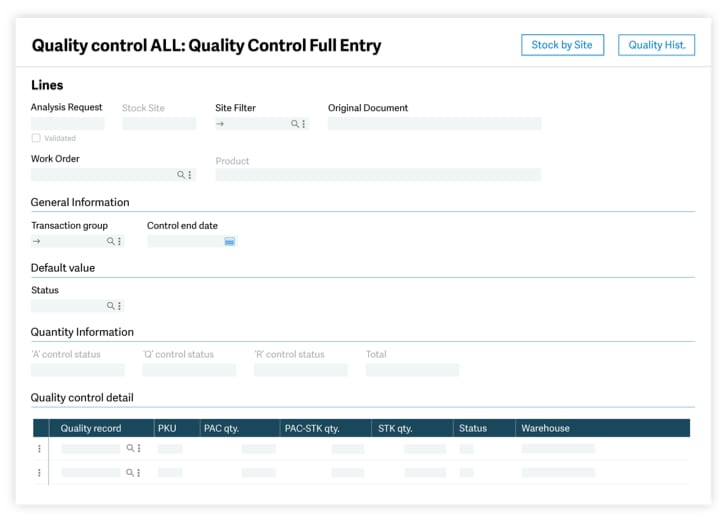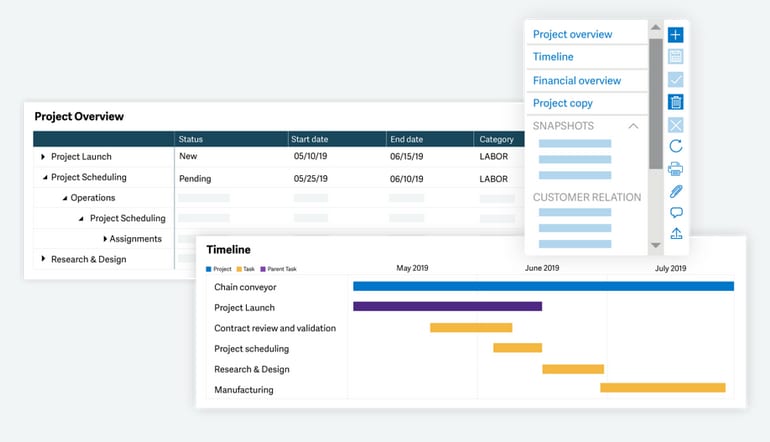 Sage X3 helps you manage successful and profitable projects through their entire lifecycle with robust, integrated project management capabilities.
Project work and product breakdown structures (PBS and WBS)

Multi-level description of the tasks, preparing the operational and manufacturing process

Project cost breakdown structure (CBS)

Multi-level description of budgets, facilitating project cost follow-up

Employee assignments to various operations

Advanced project duplication function

Financial follow-up function to monitor the budget and expenses of projects

Time entries to enter the time spent on a project at the operation, task, and budget level