Global Logistics and Supply Chain Management
Sage X3 offers full integration with sales, inventory, purchasing, financing, and manufacturing to help you improve your supply chain efficiency and keep up with customer demand. Download the capabilities guide to learn more.
Sage X3 helps you seamlessly manage the purchasing process from beginning to end, starting with management of requests for quotes (RFQs), input and follow-up of replies, and integration into the price list base.
Supplier and product category management

Purchase planning, ordering, and requests

Purchase orders, delivety, and scheduling

Open orders, budget accounting

Multi-level signature management

Supplier invoice entry and returns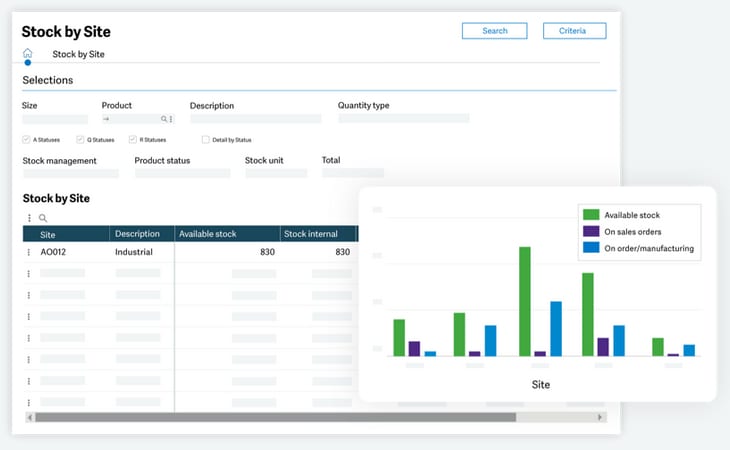 Sage X3 helps you keep up with demand and ensure optimal efficiency through real-time monitoring of inventory status.
Product data and multiple units of measure

Quality control and sampling

Replenishment, inter-site transfers
Provide the best customer experience while improving your top line performance with quick and easy access to information concerning products, price lists, discounts, and carriers.
Product configurator, options, and variants

Quotes, contracts, and open orders

Multi-level credit checking and order entry

Order preparation, delivery, packing, and shipping

Inventory inquiries and allocations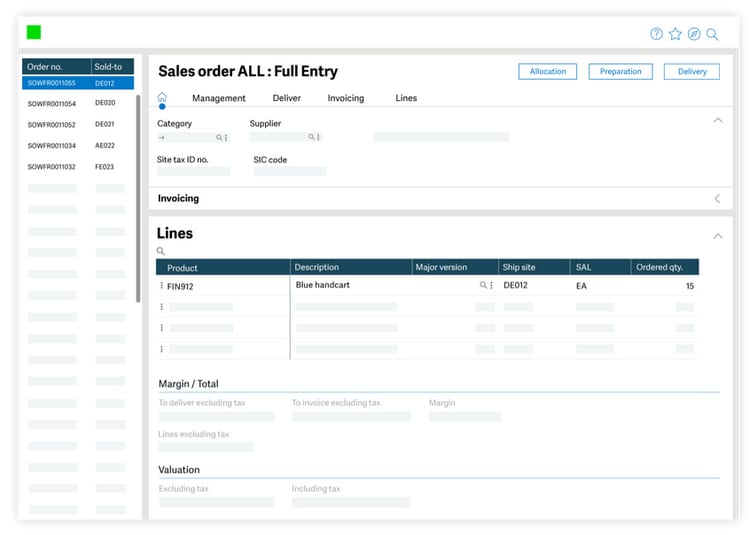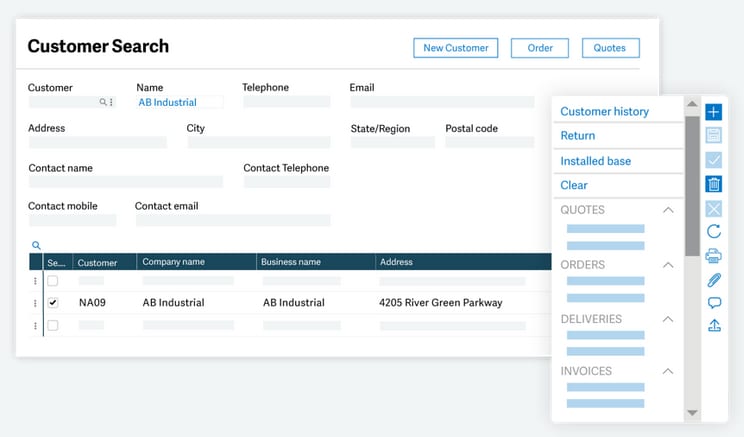 Sage X3 empowers you to delight your customers with exceptional service. Full integration with sales, inventory, purchasing, finance, and manufacturing provides a complete understanding of customer activity—all within a single business management solution.
Customer call center support

Warranty/Service order management